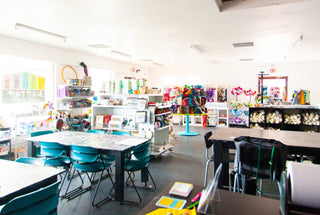 camps, retreats, and monthly making
Take a break and make with us all year long! Christy and Kashoan have a YouTube show, they host a yearly craft camp, and Christy is hosting business retreats and coaching. Want to find out more?
"The Makit Together, Adult Craft camp was beyond a time for me to focus on being creative. I was surrounded by kind, creative and supportive adults that lifted everyone up. It was wonderful to be immersed in art mediums outside of my "go to" options. I am back in my studio feeling energized and inspired! Can't wait until next year!"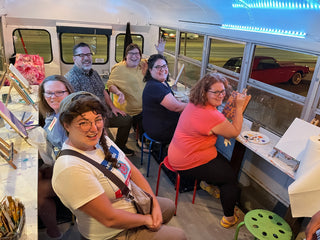 sponsorships
Does your business or brand want to reach a loyal audience of people who love crafting? Click the button below to learn about sponsorship opportunities for our annual Makit Together grown up craft camp.